The Top 5 Highest Paying Webcam Model Sites
We show you how starters get to earn up to six figures a year
With hundreds of sites to choose from when starting your webcam career, sometimes it can be overwhelming finding which site is best for you.
Whether you prefer to stream as a couple, would prefer to do elite pay per view shows or simply would prefer to take home a larger cut of earnings, keep reading to discover our top selection.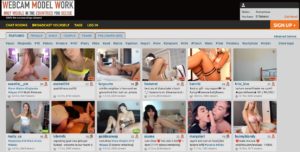 Webcam model is one of the fastest growing chatroom communities with over 300 million page visits, suitable for amateurs and first timers. It is free to sign up!

Receive at least 50% of your broadcast income. -Standard withdrawal of profits is every fortnight vs every week.
Ability to block locations from viewing and -Tokens for viewers are more expensive than on other webcam sites.
Block viewers from your home country.
Set your own customised rates for shows.

Nothing we could find until today
Has WebCam Model caught your interest? Click Here to sign up for FREE today to start earning.

2. Camsoda

Camsoda is an easy to use platform with more than 23 million visits, for more experienced camera girls and with a high average pay out.

Easy to use
Fewer models and less competition

Less traffic than other webcam sites
$3.90/£3.11 per minute with 4 viewers, which is not as profitable as other sites
which means it can be easier to be featured with frequent live shows. some other websites offer.
– At least 50% pay out. – Each additional viewer only contributes $0.60/£0.48 per minute.
-Best rated geo-blocking tools in the industry,
to ensure anonymity.
Profits a member has made a month into signing up with an active profile:
If you have experience in webcam modelling, this may be the site for you.
Want to be featured on the main page, with less competition than other sites?
Click here to start your journey for FREE: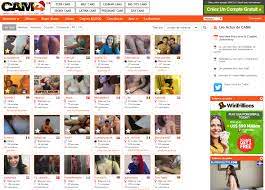 3. Cam4

Cam4 is one of the most popular European camera sites, particularly for couples and is the most heavily searched in its category.
+PROS – CONS
-Hugely popular for couples streaming -App is only available on Android = smaller audience already
-Anonymous signup and no need to disclose any details publicly. -Ad riddled user interface for models, can lag and difficult to use due to older software.
-Weekly payments (minimum $100 to deposit)
One successful model has told us that she earns around $4000/ £3192.80 per month!
Click HERE to see what she says in an interview.
If you and your partner would like to anonymously earn up to $3000 per stream follow this link to sign up for FREE: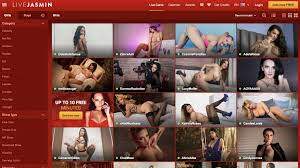 4. Live Jasmin

Live Jasmin is the number one elite/premium webcam modelling site in the world. For experienced camera girls wanting to provide a more premium service.
+PROS -CONS
-Best rated Cam2Cam site and best rated -Most money is earnt through private videos not live streams.
customer service for webcam sites.
-More money per each video made, as is -Not recommended for beginners as there is a strict joining criterea elite service and VIP shows lasting over E.g. a high quality minimum HD 720p camera is required.
15 minutes are the most profitable.
-Excellent and easy to set up an account and
you are able to stream on multiple devices
including apps on both the android and apple store.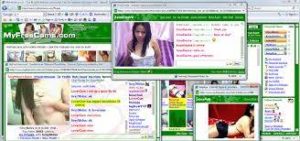 5. MyFreeCams

One of the oldest webcam modelling sites with a steady stream of traffic throughout the years, it is for females only and is suited to amateurs and professionals
+PROS -CONS
-Best rated geo-blocking tools in the industry, to ensure anonymity. – Customer service has fluctuating hours, so can be hard to reach them if you have a problem.
-Very relaxed criteria and is suitable for amateurs and professionals. -Fewer visits than the most popular sites.
-Pay out is 55%+
Click HERE if you would like to feature on an exclusively female, longest standing webcam modelling page.