What is it like to be a non-nude webcam model?
A webcam model is a performer who streams live webcam broadcasts on the internet. A webcam model frequently does erotic and sensual acts online for their audience in an exchange for the tips (real money) on websites like WebCam-Model.co.uk. However, there are many non-nude webcam models who don't undress for their viewers and rather talk about various topics and play games with their fans. Being a non-nude model does not necessarily mean that the model will just have to chat with the audience. It means that the model may, in fact, get nude nevertheless the focus of her room is not on nudity. Moreover, a non-nude model may choose to get naked only in private chat. Non-nude modelling has a different definition for different people. Thus, it is extremely important to determine what non-nude modeling means to you and act accordingly.
The best part about camming is that here you are your own boss and you get to call the shots! So if you don't want to get naked it is completely up to you and nobody can force you to do so. However, unfortunately even after you have made yourself clear that you would not go nude on the camera, you would still be getting offensive messages from your viewers asking you to get naked. Well, in such cases it is important that you keep your cool as you encounter such kind of people everywhere. These kinds of people just push their luck to bully you in getting naked. However, you need to keep your calm and try to stay away from this kind of negativity. Just remember, there is no point in spoiling your show because of a few negative people who are just there for a free show.
Nude V.S non-nude modelling
No matter whether you go for nude modelling or non-nude modelling, you should always remember that people are out there only to get entertained and the way you entertain them depends totally on you. Some chief element to the draw your viewers are – intimacy, connection, friendship, understanding, and attention. The fact is that making big money through non-nude modelling is more difficult, if not impossible. However, it is not impossible to be a successful webcam model without getting naked or being explicitly sexual. All you have to is concentrate on making an emotional connection with your clients that encourages them to pay you for that connection.
Reasons for being a non-nude cam girl
There are various reasons because of which many cam girls choose to stick to non-nude modelling rather for going into the nude. Some of the non-nude girls are not in the dire need of money and are satisfied with whatever they are earning while being fully covered on the camera. While there are others, who think that the society will think less of them once it comes out in the open that they do nude shows. Then there are others who are just not comfortable in getting naked in front of the camera, however, won't mind shifting to nude modelling once they get comfortable with the idea.
The transition from non-nude to nude modelling
There is nothing wrong with making a transition from non-nude to nude modelling; however, it is important that whatever kind of cam modelling you choose it should be your own choice. However, if you have decided to make the transition make sure that you advertise it and make the most out of it. Be smart and create a lot of hype about your transition.
Once you have made the move from nude to non-nude, you can do strip tease, have sexual talks or even masturbate with the Lush 2 remotely controlled vibrator, which is the #1 money maker on sites like Webcam-Model.co.uk. You can buy your Lush 2 Bluetooth vibrator from and add some fun to your chat room.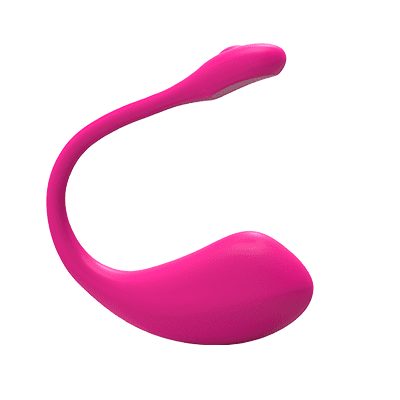 Still, have questions about non-nude Webcam modeling? Check out the below video to answer all your questions.