Can a webcam model broadcast through a phone?
So,you have made up your mind about becoming a webcam model and are all set to start your first session. However, the problem is that you still don't have a decent webcam and even your laptop is broken. Don't let that stop you! That stylish Android device in your hand can do the trick for you. You can, now actually, live stream from your phone. Finally enabled, a lot of brodcasters have been looking forward to.
OR try a Mobile Only platform like ONLYFans.com is very simple to use straight from your iPhone or Android device.
WebCam-Model.co.uk makes broadcasting on your iPhone/ Android as easy as anything else that you do on your phone. Moreover, you do not need a webcam or any other add-ons or extra microphones to do your show on this site. 
WebCam-Model.co.uk offers you mobile broadcasting in-beta. In order to broadcast from your mobile, you are required to login on WebCam-Model.co.uk , after this, from the left menu, click on the "Broadcast Beta" button. WebCam-Model.co.uk supports Safari 11+ browser in the iOS and Chrome 67+, Samsung Browser 7.4+in Android.
Although broadcasting through a phone typically does not require any additional tools, a tripod can provide stability to your iPhone/Android. A tripod will let you put your phone in places you couldn't otherwise use. Go ahead and create unique camera angles, which will likely enhance the quality of your live stream.
At present, the beta mode functionality comprises – group show, private show, PMs, receiving chat, and tip notes. However, sending chat and other chat features are not available currently.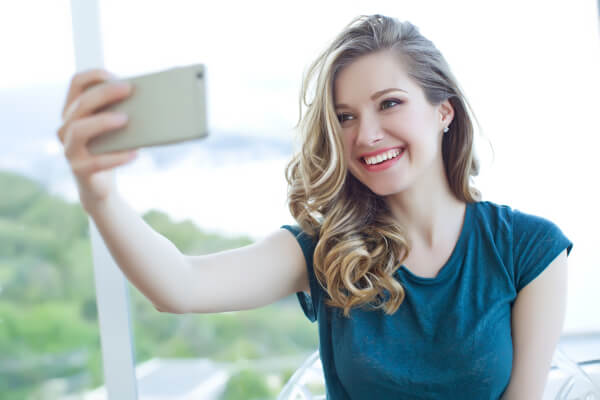 Troubleshooting
We suggest using the latest version of Safari in case of the iPhone and Chrome when using an Android device to get the webcam videos of better quality. Moreover, make sure that your device is updated with the most recent OS.

Important Points
iPhone users need to keep in mind that the streaming works only while in the horizontal mode. Your livestream will stop once the device is rotated. While Android users need to turn the camera horizontal only to start the broadcasting. Your camera will lock itself once the stream starts and you can rotate your phone then.
Even though the picture quality of broadcasting from your iPhone/Android camera will be comparatively good, it will not as good as a proper computer + webcam setup. Owing to the limitations in the mobile live streaming isn't the best choice in the long term, however, it is a good temporary solution or a good way to spice up your shows with some outdoor action.