INTERVIEW: Couple from Malta making $5200/month on adult webcam
After all of these Covid lockdowns and restrictions that impacted a lot of people financially especially in countries relying on a tourism economy. We went on a search for performers that are living in small tourism-based economies, to see how live webcam shows are helping them sustain their income during, and after, the peaks of Covid restrictions.
We interviewed a couple living in Malta, a beautiful island-country in the mediterranean. Malta has been very strict with tourism and its economy has been impacted a great deal.
Here is how this couple in Malta (making approx $5200 per month) answered our questions:
Q) First what platform/website do you use for your live webcam show and why?
A) We use WebCam-Model.co.uk , we found the link on this website and we like the fact that we can block Malta and other countries from watching our show so we can protect our privacy.
Q) How much money do you actually make a month and how many hours of show do you do ?
A) Now we reached an average of $5200 per month. It took a bit of time to get to this level because your account has followers that grow and get notified every time you go live, so our account grew progressively doing shows quite frequently (3-5 times a week). We have been building a bit of a relationship with our followers/viewers, in the end, what live webcam offers that youporn doesn't is a live interaction.
Q) Do you use any toys or other strategies to make more money during your shows?
A) Yes we use Lovense Lush because the fact that people can make it vibrate by giving a tip is a huge factor in making the interaction between the performers and the viewers more fun and active.  (Link here)
Q) How long have you been performing on live webcam ?
A) About a full year now doing it regularly.
Q) How much were you making the first month ?
A) Some shows we were making 30-40$ in 1 hour, some other shows we were making over 100$. However, the vibrator Lovense Lush 3 changed the game for the better and also the quantity of followers you get every show.
Q) Where are you guys from ?
A) We are both half Maltese half English. Indeed we block Malta and the UK every time we go online. Even if we don't show our faces much we prefer people we know in those countries not to be able to access the show at all.
Q) What would you suggest to someone that wants to start making webcam shows?
A) We would suggest to take it seriously like any other business. Most people do 1-2 shows, they don't make much and they stop performing. Others don't get their ID photos approved immediately and don't even bother to try to take better pictures to have their account approved for monetisation. It's like saying you are looking for a job you send one CV and stop job hunting if they don't reply or reject your application or you do a job for 3 days and you quit because you are not making a lot of money. Webcamming is the same, you can be very attractive but if you don't put your brain and your time to make your show fun for you and for the viewers, you are not going to succeed. Maybe it's not for you, but in everything you try in life you have to really try before you say "it's not for me" or "I suck at it".
Q) What time do you usually go online for your show?
A) We don't have a set time but we try to go when either east or west cost North America has their evening because in the U.S. you have the biggest amount of viewers and high spending.
Q) Why do you do it in a couple and not a single girl performer ?
A)Couple make more money they can be watched by both sexes but we also live together and we have fun doing it together very rarely we do solos.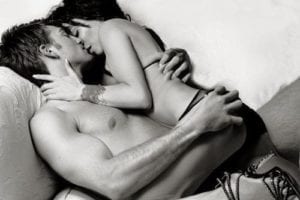 Q) Do you have full time jobs too ?
A) Yes and we like what we do but our salaried combined are less than what we make on average on webcam with less than 15 hours a week that we broadcast and we do it from home so it's convenient and we get paid once every two weeks automatically.
Q) Any negative sides you see in doing webcam live shows ?
A) Well you kind of feel the pressure sometimes to always look good which can be a difficult to deal for some people but in the end viewers want to relate to the performers so they are not judgemental and don't expect you to always look like a playboy bunny they appreciate and relate to normality if you are often online. In the end the more viewers relate to you the more they will watch you repeatedly.
Q) What's biggest tip that you received in one go from 1 single fan/viewer/user?
A) The biggest was 1000tk (1000 tokens means $50 for us) I was using the vibrator Lovense Lush 3 while we were having sex and we both felt it.
Q) Can ask you the link to your cam show ?
A) I am sorry no we prefer not to tell you specifically however you'll see us on Webcam-Model.co.uk if you go on Monday afternoon for example because we both work half day on Monday. you'll have to guess which one room is us.